Real World Training
Master The Platform For Scalable & Repeatable Success
Intelligent Methodology | Social Network | Ambition Management | Delivery Engine | Real World Training
Go To Boot Camp
Understand the basics with these 4 modules.
Complete in 30 minutes or less.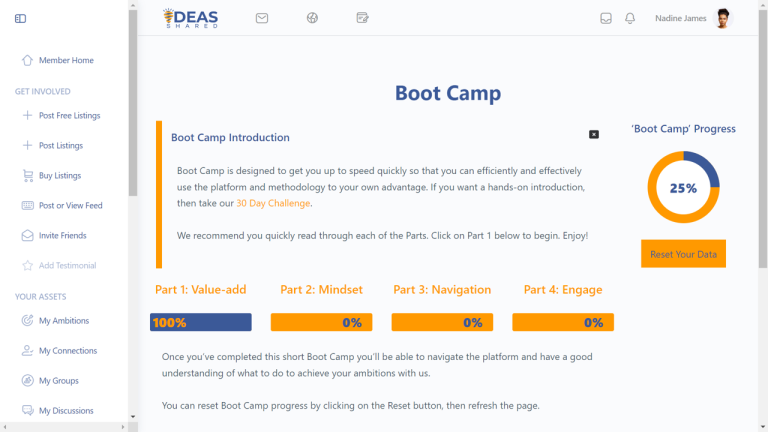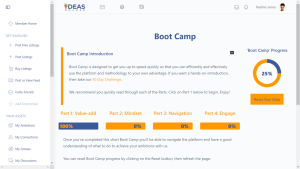 Undertake 30 Day Challenge
Do one key action every day (or as desired) to gain experience with our platform.
Track your progress as you begin to master ambition realisation.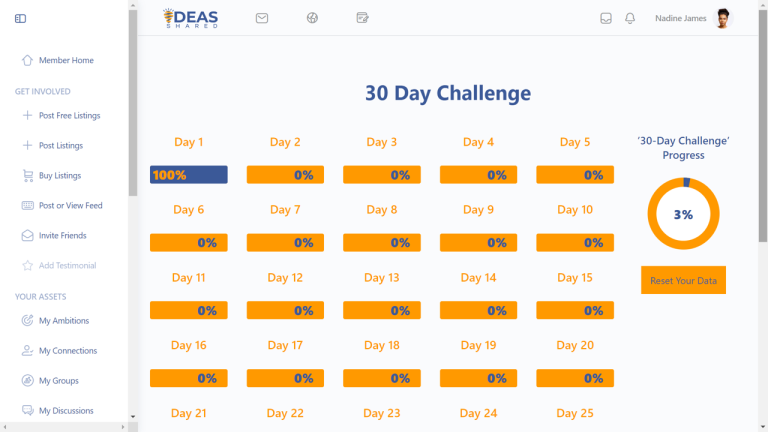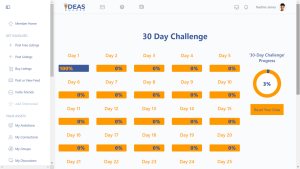 Master Ideas-Shared
Complete the Coached Progression Module across 6 areas including Getting Started, Identify Listings, Manage Listings, Library, Life-Skills, and Other Information.
Do these in any order you like based on your current understanding and needs.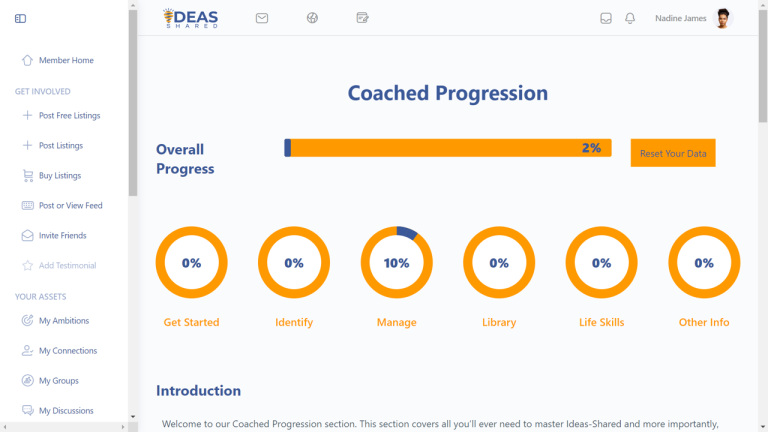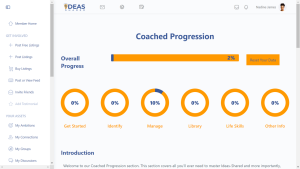 YOU
SHARE
WORLD
GET HELP
SUCCEED