Explore
Ever Get The Feeling That There's Something You Just Gotta Do?
Have a burning desire to achieve personal, social, environmental, business, political, or financial ambitions, but you're held back?
On every issue, it seemed, we kept bumping up against somebody, a politician, a bureaucrat, some distant CEO – who had the power to make things better but didn't. – Barack Obama (A Promised Land)
Want A Structured Way To Achieve Your Ambitions?
Our SaaS-based Coached Ambition Realisation Platform offers a unique way for people with ambition to identify, share, promote, request, accept, build, plan, and execute everything needed to successfully deliver their goals, and ambitions.
Ingenious Blend Of Tech & Method To Help You
Bring Like-Minded People Together To Realise YOUR Ambitions
Alone we can do so little; together we can do so much. ~ Helen Keller
Use Cases | View Directory | Example Listing | Free Training
Turn Any Ambition Into Tangible Activities
Use Emotion & Logic To Make It Happen
Designed For Your Convenience
We'll Show You How
Use Cases | View Directory | Example Listing | Free Training
What Makes Ideas-Shared So Different?
We Bring Desire & Action Together To Create Real Value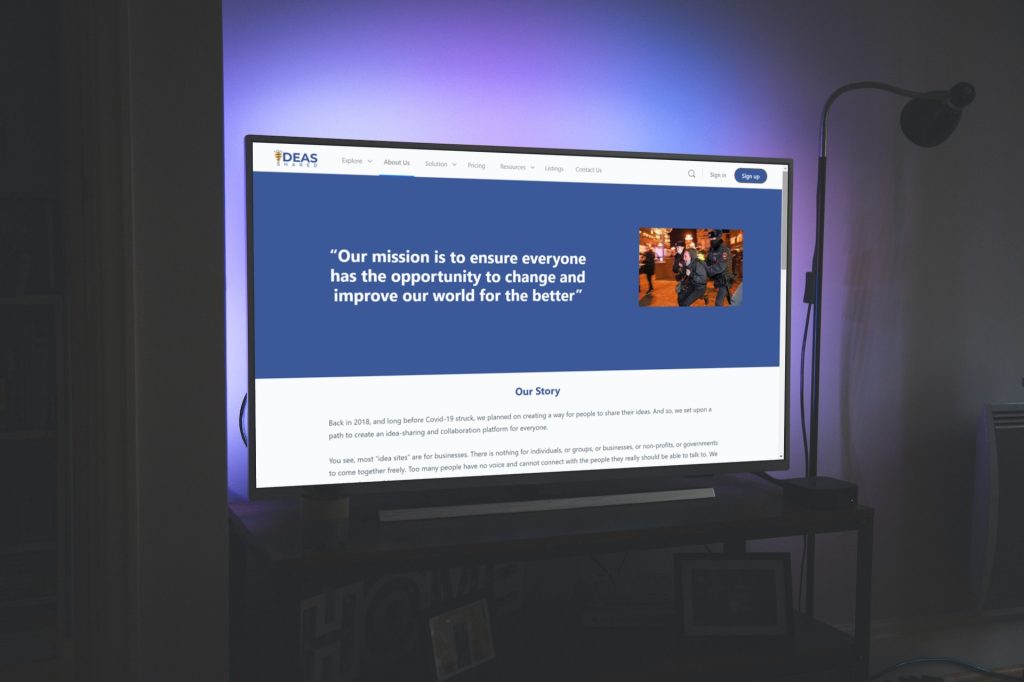 Most people understand the importance of their ideas and thoughts, but there are very few if any dedicated platforms that empower all individuals, groups, organisations, businesses, and even governments globally to come together to realise ambition.
The Ideas-Shared: Coached Ambition Realisation Platform is designed to give you an easy-to-follow plan to turn any ambition into the results you really want, including developing ideas, overcoming frustrations, fixing problems, and more… it's your one-stop-shop to realise ANY AMBITION YOU HAVE which without help and support will never see the light of day…
Ambition Is In Our Blood
Ex-Footballer & Ex-Soldier
During his top-flight career in football, Ivar Ingimarsson had the ambition of creating an idea website and casually shared it, proving that from little acorns mighty oaks do indeed grow.
From a career in the military to procurement director, to entrepreneur, Bob Thompson's ambition for empowering others to achieve their ambitions has been the driving force behind the development of Ideas-Shared.
Make Your Ambition Count
There are many things that are wrong with the world, not least how powerless people are to live the life they aspire to, and where ambition is often stifled, and ignored.
The choice we have is more of the same… or you can share your ambitions, and do something with them, to forge a different path. We provide a secure, coached environment, where everyone with ambition can come together, inspire, and act, to deliver the things that really keep us awake at night!
You have the POWER TO ACT.
Are you in?
Because you're invited…!
Discover Ambition Locally & Globally, Add Yours, Help Others
Sign up to get your Ideas-Shared membership and put your ambitions on the map.
Getting started is easy. Simply click the button labelled 'Get Started For Free…' and complete the form to accept our Special Launch Offer.
On submission, you will be redirected to the Member's Area.
Free eBook Tells All
Get the inside scoop… discover how to use Ideas-Shared to overcome adversity and take advantage of opportunities with the art and science of intelligent collaboration.