Unlock Intelligent Collaboration With Ideas-Shared
Now you can partner with individuals, family, friends, neighbours, special interest groups & clubs, schools, sports clubs, community groups, neighbourhood watch groups, conglomerates, corporates, SME's, franchises, home business owners, work colleagues, suppliers, customers, charitable organisations, advocacy groups, emergency relief organisations, watchdog groups, other special interest groups, members of parliament, government departments, opposition groups, local politicians, local authority departments, emergency service organisations, other public bodies, to share mutual ambitions, and turn these into actionable strategies that deliver real results!
We bring parties together to get 'stuff' done.
It works across the spectrum of society, and in every country that is open to collaboration.
It's true, we created Ideas-Shared for:
We want you to share your ambitions, so that together we can create a better world.
Non-members can also get involved AND play a prominent part too… (learn more!)…, so what are you waiting for?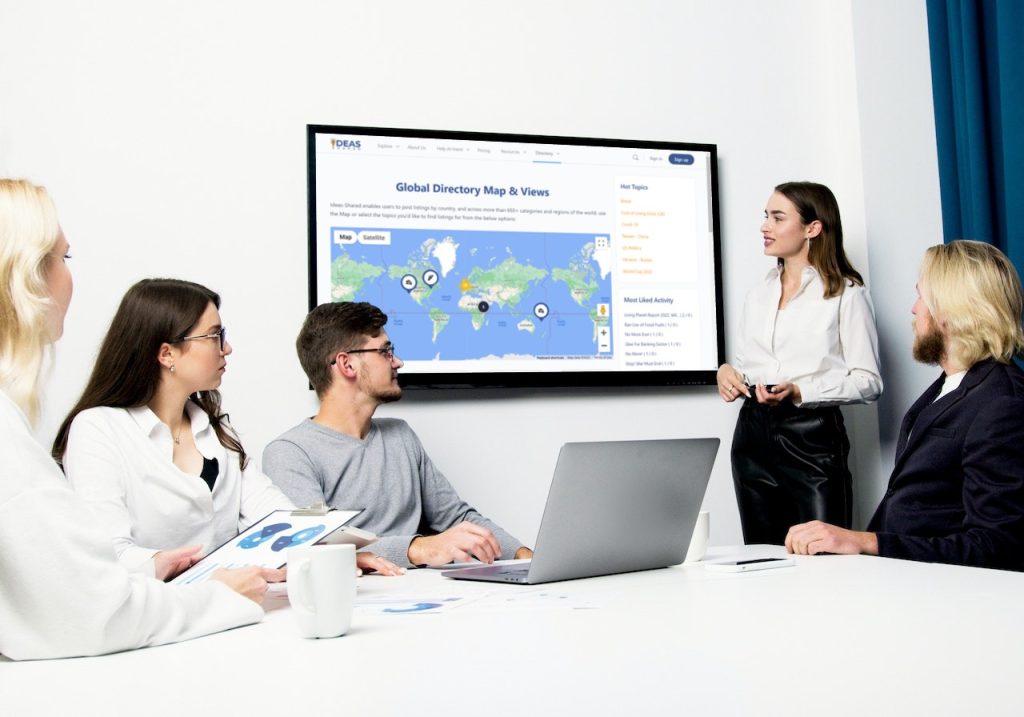 Real-Time Global Collaboration Between Any Individual, Community, Business Is Possible
Is your intuition telling you something? Is your life missing a key component? Don't have the necessary experience, skills, or resources needed to take your personal life forward; or to progress any group, community, organisation, or business; including governments and public body agenda? Or maybe you want to help others?
Whatever your reasoning, consider Ideas-Shared to be the solution for you. Sign up and get either a Crusader or Advocate Account including Group Accounts to share, and progress your ambitions with anyone, locally or globally, and turn them into the results you want to see!