This page lists a myriad of reasons as to why one should join Ideas-Shared. These are the usual "stock answers" that we're all used to seeing, and they're factual and applicable. But, the real reasons that you must join are:
For you to be in control of adversity and opportunity
So that you can achieve your goals:

Stay alive and stay safe
Get away from pain
Become more efficient, or do things efficiently
Move towards pleasure
(In fact, the "act of joining" puts you in control of your actions, rather than you being controlled by negative thoughts or habits… (and that's the real truth of the matter)…
And, when you do this, you move from being a reactive bystander, with little or no control, to someone with the potential to harness great power, when partnered with like-minded people.
Now let's put that into context…
The world is facing a long list of global issues that potentially impact us all wherever we live.
They affect us at all levels: personal, family, business, societal, and global. The list is long, and I don't need to list them all; you are well aware of them. To name just a few:
At the personal level: unemployment, depression, and loneliness
At the family level: domestic abuse and divorce
At the business or organisational level: a lack of employee engagement and psychological well-being
At the societal or community level: poverty, unemployment, inadequate healthcare provision
At the political level: increasing polarisation and lack of tolerance
At the global level: global warming, terrorism, pandemics, financial instability, oceanic pollution, depletion of natural resources
But, things aren't changing, or not changing quickly enough, and the same issues keep coming up. It's simply not acceptable anymore. That's why we created Ideas-Shared… to move things along…
And you can help too…
Epecially If…
You're not getting the progress you want
You may have lost all hope
No one is listening to you
You're not in the right mindset to do what you want to do
You have too many conflicting issues, and no idea how to prioritise
You're feeling fed up because there doesn't seem to be a way out
You don't have the skills or knowledge and are not sure what to do next
You don't have a team to help you
You don't have the support, time, or money
You don't have a voice, or platform to say what needs saying
You don't have anywhere to bring like-minded people together
You don't have the reach, or leverage to effect change, or improvement
You don't have a structured, repeatable, or scalable process to change and improve what you want
We're Here For You
Put yourself out there, don't be a shrinking violet

Never not say it… if you feel it, or want it, then go for it, and share it
Use the power of words to tell your story
Ask for help when needed
Bring the right team together
Assign the right level of urgency
Reduce high-level goals down to smaller everyday activities and tasks
Take calculated risks

Remain focused through to the conclusion

(i.e. the achievement of your goal)

Care for your goal, care for everyone, care for the future

Build a growing network of people who get on and help each other

succeed
Keep your plans high-level and flexible, but jump into the detail when needed
Create trust with everyone and always tell the truth
Be guided by intuition, inspiration, and curiosity
Be the best you can be
Do it for yourself, and all you care for
Join Ideas-Shared… use our Idea-Sharing Platform, Formula, and Intelligent Collaboration to make thing happen, directly, or via other means… let us show you how…
Bridging The Gap To Create The Future You Want
Ideas-Shared helps you connect with your innermost desires, helping you harness your intuition, and releasing your curiosity to change and improve any aspect of your world. It doesn't matter that you may not know exactly how to achieve your goals, what's important is that you decide categorically that you want to give it a go. Once you have made the decision, all else will fall into place!
Find Your Why And Make It Happen
So why get involved with Ideas-Shared?
Well, there's a lot going on in the world, a lot of it is destructive, it can wasteful, inefficient, or simply too difficult… but by harnessing our individual and collective ideas and thoughts we can start to focus on those important, and urgent personal, community, business, political, financial, business, and environmental issues and challenges! Start today… begin by sharing your ideas and thoughts with the people you know or with those you've yet to meet!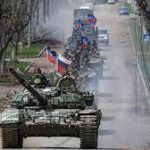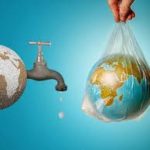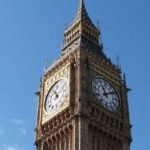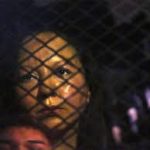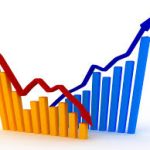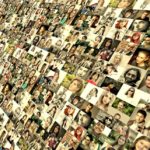 Reasons To Join:
Easy signup process
Use as needed
When every avenue you go down draws a blank
When you're struggling to find the right people to help you
When you can't overcome bureaucracy and inefficiency
When no one seems to believe in you
When the leverage you need is not found
When you're really stuck
When you want to help the things you really care for, but can't
When you want to shine a spotlight on things that need changing and improving
When you want to make our streets safer
When you want global institutions to help and support people
When you want to stop the world from being ravaged by despots and lunatics
When you want to overcome discrimination, poverty, and inequality
Yet More Reasons To Join:
An easy and fun way to make a difference
A level playing field for all
Uncapped opportunity
Engage in unlimited collaborative opportunities with anyone
Low cost of entry
High return on investment
140+ Categories globally
18 different Activity types
East to follow 7 Step Process
Ask for the help you want
Political correctness is unnecessary
No censorship of activity listings
Listings are evergreen keep for as long as needed
Get known for caring
Get known for being an expert
No advertisements
Whatever your situation, and whatever you'd like to achieve, let us facilitate your journey.