Because There's Always hope…
Are you absolutely DONE with feeling bad because you never seem to be able to get the help and support you need to overcome community adversity and take advantage of opportunities?
Would you do anything to get rid of business, and societal problems and frustrations, to give yourself and others a better future?
Does the thought of another minute not being able to live the life you want, free from adversity, unable to progress make you want to give up?
If you answered YES to any of these, you are not alone…you see, only a few years ago, I was in the same position…
I Had A Dream… And "We Made It Happen"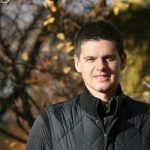 Ivar Ingimarsson
I'm Ivar and I had a dream to help others, to give them the opportunity to make use of their talents, ideas, and thoughts, to innovate, change, and improve anything, and to make the world a better place. In fact, I was struggling and had no idea how to begin, who to turn to, how to go about it, or what kind of solution was needed to bring millions of people and organisations together to make things happen.
Then one day, my life changed completely when I met Bob and found the help I needed to realise my ambition, but that's not the end of the story, it was only the beginning.
When Ivar and I first met there was a connection, and I'd found a purpose bigger than anything that I had achieved before. The ambition was clear, now we needed to build the solution that Ivar wanted, which would deliver not only his goal but also make it possible for many others to do the same. So we thought long and hard, spent some money, created a platform, designed the methodology, and made it happen.
Now I want to share the exact solution that I created for Ivar with you so that you can also share your community ideas, overcome frustrations, fix problems, help yourself, help others, and change the status quo with the people you know and those you've yet to meet…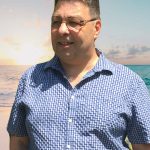 Bob Thompson
Ivar goes on to say "Fast forward to today, and I can now use this platform to support my own change and improvement activities to create a better Iceland, and everything I care for, and you can do the same for your business whenever you want, with anyone, for years to come just by using the platform, asking for help, and making it happen…"
---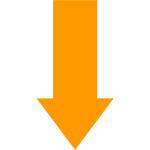 But before I do that, let me talk about the REAL issue here…
➔ The REAL issue is that we are conditioned by societal norms, shaped by the actions of politicians, guided by established customs and practices, influenced by fear and emotional responses, and entangled in belief mechanisms. Society, with its intricate tapestry of norms and expectations, molds our perspectives. Politicians play a role in shaping policies that either empower or hinder ambitions. Custom and practice establish societal frameworks that may limit or expand possibilities. Fear and emotions often govern decisions, impacting the pursuit of ambitions. Belief mechanisms, whether empowering or constraining, contribute to the complex web of influences on personal, professional, and societal goals.
➔ They tell us that we can't challenge or change the status quo, look for new possibilities, find better ways, question reality, or hope for a better world, perpetuating a narrative that stifles innovation and progress.
➔ They tell us it is not possible to improve our world, get results sooner, find the help we need, make change happen, to overcome inefficiency, bureaucracy, and many other issues that cause harm or suffering, fostering a narrative of limitation that hinders proactive and effective problem-solving.
➔ They want us to remain fearful, locked in unacceptable positions, and unable to progress, as they benefit from our suffering, perpetuating a cycle of dependency and disempowerment.
If you are one of the millions who have been struggling — you gotta stop right now…..there is a better way for us all to contribute and help each other succeed together…
---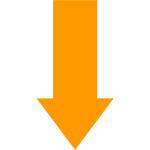 Introducing Ideas-Shared: The "Platform Of Dreams"
Now I want to share the exact same solution created for Ivar where you (1) decide what ambitions and goals you want to achieve… (2) identify activities and get the help, resources, and leverage you need… (3) do whatever tasks it takes to complete activities with people you know and those you've yet to meet… and (4) realise the value and benefit associated with your ambitions and goals so that you too can have a better life and/or help everything you care about.
Our global activity-led, and results-orientated, self-help platform is designed for business to eliminate the challenges that stop us from realising our personal, community, social, business, economic, environmental, financial, technological, and political ambitions and goals without making a big drama so that the business can overcome adversity and take advantage of opportunities whenever you want, and from wherever you are.
---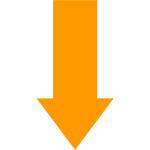 Here's Everything You Get With Your Business Membership
➔ Unlimited Opportunity: The choice to be part of a powerful new One World Initiative designed to change and improve your business SO THAT you and your team can use your collective voice, skills, and experience to identify, progress, and deliver unlimited ambitions and goals with other individuals and organisations locally and globally.
➔ Platform Access: Unlimited 24/7 access to Ideas-Shared, a unique ambition marketplace, social network, and delivery engine SO THAT you can share your business ambitions and goals, ask for help, meet new people, start new adventures, get help, as well as plan and execute activities and tasks that deliver the value and benefit you want.
➔ Collaborative Methodology: The ability to follow our simple 7 step process and intelligent collaboration methodology SO THAT you can quickly and easily identify, progress and deliver your business goals and enjoy associated unlocked value and benefit.
➔ Ad Free Community: Immerse your business in our exclusive ad-free environment as standard. Enjoy an uninterrupted, immersive experience, say goodbye to distractions, and take center stage SO THAT the business can navigate the platform and engage with others with unwavering focus, dedicating your experience entirely to personal, professional, and societal growth.
The Bottom Line…
We're building a global community of individuals (16+), community groups, businesses, non-profits, and government entities that voluntarily and serendipitously join forces to make our world a better place simply by identifying, progressing, and delivering everyday activities. Anyone can do this, and now you're invited. Be one of the very first to experience this unique community.
If you want to change the world, influence others, start new adventures, use your skill and experience, and potentially benefit – SIGN UP… then…
If you have a specific ambition or goal and want to develop an idea, fix a problem, overcome a frustration, or more – POST A LISTING…
And if you want to help steer the direction and conversation – CHECK OUT THE DIRECTORY AND LIKE or DISLIKE LISTINGS…
Plus, if you want to help – CONTACT LIST OWNERS AND MAKE IT HAPPEN… and that's just some of what you can do on Ideas-Shared…
The best part is that you can get started right now for pennies. Lock in your business membership and benefit from ultra-low beta pricing forever…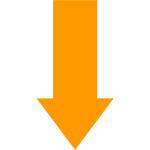 Here's what you should do next if you are ready to be part of a global community, take control of your ideas, frustrations, problems, and more… and finally position yourself ready to take the necessary steps needed to realise your business ambitions and goals with anyone!
Scroll down below and click the giant GREEN button that says JOIN NOW FOR ONLY £8 PER MONTH (BETA).
❏ Activate your business membership right now and take control of your future
❏ Obtain unlimited access with a concurrent license for your chosen business members
❏ Decide what ambitions and goals you want to achieve
❏ Identify activities and get the help, resources, and leverage you need
❏ Do whatever tasks it takes to complete activities with people you know and those you've yet to meet
❏ Realise the value and benefit associated with your business ambitions and goals
ALL FOR ONLY £24 £8 PER MONTH
GUARANTEE
Your Purchase Today is 100% Risk-Free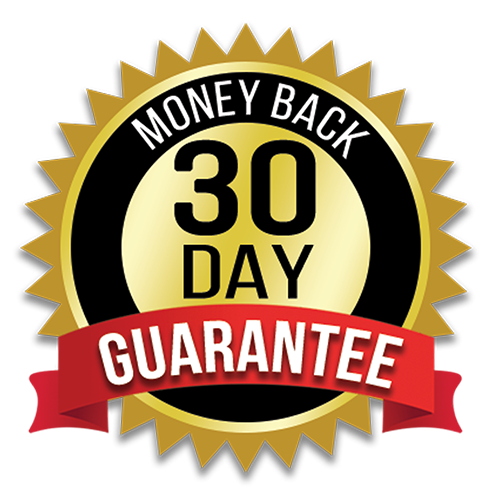 In this system, I will share with you everything you need to identify, progress, and deliver your business ambitions and goals.
Every step of my 7 Step Process is revealed in full detail. Nothing is left out or held back. I don't give you theory. Instead, I give you real-world actionable steps… and I am absolutely sure this will help you achieve your desired outcomes.
And If this doesn't seem like it is 10X more than you invested today…you can just cancel your membership and walk away.
When you join, you will get immediate access to Ideas-Shared. You have a full THIRTY days to try it and if you don't think it is the BEST launch system you have ever come across, I will refund every penny.
I won't ask you to show me that you have followed the process…
Just send me one email & we will refund & cancel. See here for all terms and make a fully informed, risk-free, and life-changing decision.