The Clients We Made Ideas-Shared For
Ideas-Shared serves clients across the spectrum of society:
This enables all Individual Champions, and Champion Group representatives of communities, organisations, businesses, government agencies, and public bodies to collaborate internally, or externally, across 18 different activity types as needed, and for almost any purpose.
There's even an opportunity for non-members to get involved AND to play a prominent part… (learn more!)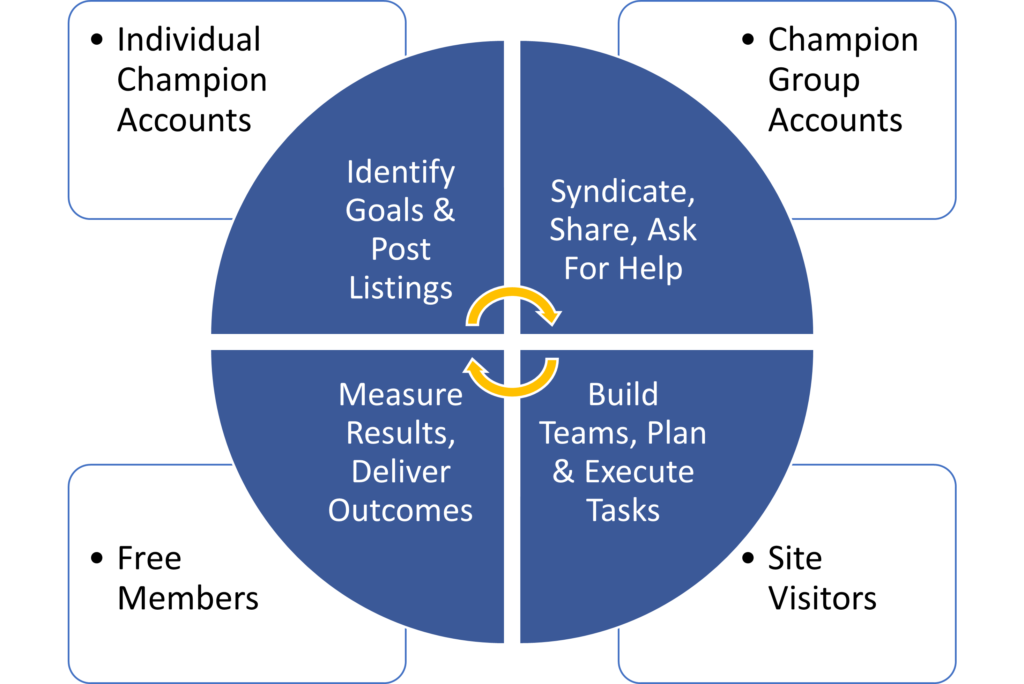 Real-Time Global Collaboration Between Any Individual, Community, Business, etc. Is Possible
If you don't have the necessary experience, skills, or resources needed to take your personal life forward; or to progress any group, community, organisation, or business; including governments and public body agenda, then Ideas-Shared is the solution for you. Simply sign up as either an Individual Champion, or Champion Group to share, and progress your ideas and thoughts with anyone, locally or globally!