Help Your Favourite Not-For-Profit Succeed
There is so much going on, that sometimes it's difficult to keep track of everything. But one thing's for sure, your not-for-profit organisation is right there to support people locally and globally. You don't want to let anyone down, or you're someone that wants to help charities and other non-profits succeed.
With that in mind, come and take a closer look at Ideas-Shared, the 5-in-1 Idea-Sharing platform that's designed to help you support your favourite not-for-profit organisation.
Go Higher – elevate your mind to overcome inhibitions, and flourish
Identify Goals – follow your intuition, and attain true contentment
Share Ambitions – invite the help you need, and stop struggling
Deliver Value – plan and execute tasks, and achieve your goals
Inspire Others – create an unstoppable force, and drive change
Have Fun – start new adventures, meet new people, and enjoy life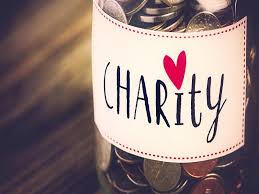 We invite you to join us.
Take up the challenge of supporting and enhancing any not-for-profit organisation you care about.
Share your ideas and thoughts, and use your skill, and experience to make a difference!
Start by downloading the Ideas-Shared Formula and discover how you can help!
Start today!
Help your favourite non-for-profit organisation succeed today! Sign up Here!