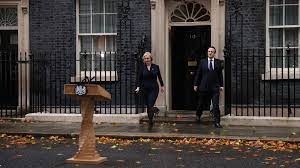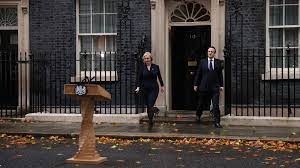 Rethinking Government
With a UK General Election likely to occur in 2024, is government working, and do we have the leaders in politics able to take our country forward? Let's discuss and take our ambition of ensuring our Country is governed by people who actually know what they're doing... although right now, I'm not exactly sure if anyone is truly capable of fixing the mess we're in!
Ambition Detail
In light of recent events and the challenges facing our nation, there is a growing realisation that our current system of electing leaders and governing the country may need a fundamental rethink. This discussion listing on Ideas-Shared aims to explore our ambitions for a better way of electing our leaders and address the pressing issues that our country faces. Join the conversation as we delve into the need for political reform, overcoming economic challenges, and ensuring capable leadership for a brighter future.

Rethinking Leadership Selection: The resignation of Prime Minister Liz Truss after just 44 days in office raises questions about our current system of leadership selection. How can we ensure that our leaders are well-prepared, knowledgeable, and accountable to the majority of the people? Share your thoughts on alternative approaches to electing leaders that prioritize competence, transparency, and public input.

Addressing Economic Challenges: The staggering £40 billion black hole in our economy demands urgent attention.

- How can we overcome this financial burden and ensure a sustainable economic future?

Let's discuss innovative strategies for fiscal management, stimulating growth, and addressing the consequences of Brexit to bring stability and prosperity back to our country.

Learning from Past Mistakes: The Brexit process and the unforeseen impact of the COVID-19 pandemic have left many feeling misled or disillusioned.

- How can we learn from these experiences and ensure transparency and accountability in future political decisions?

Share your ideas on fostering open dialogue, evidence-based policymaking, and effective communication to rebuild trust and avoid repeating past mistakes.

Exploring Alternative Governance Models: Given the challenges we face, it is essential to consider whether our current political system is fit for purpose. Are there alternative governance models that could better serve our society? Engage in a discussion on different approaches to governance, such as decentralised decision-making, citizen assemblies, or participatory democracy, that could empower individuals and foster a more inclusive and effective political system.

Ensuring Leadership Competence: The question of whether future leaders will be qualified and capable of navigating complex issues is a pressing concern. How can we establish guarantees for the competence of our leaders? Share your thoughts on criteria for leadership positions, such as experience, expertise, and a track record of integrity, to ensure that our country is led by individuals who possess the necessary qualifications to tackle the challenges at hand.

in Summary

The time has come to envision a better future for our country. By participating in this discussion on Ideas-Shared, we have the opportunity to explore innovative ideas and perspectives on political reform, economic challenges, and leadership competence.
Like This Activity?
Interested in politics? Want to contribute? Then come and join our community and let's generate some momentum to make things better...
Location
10 Downing Street, Downing Street, London, UK