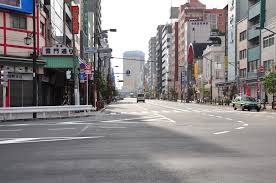 Japan's Population Decline
Is Nature Taking Over?
Japanese Prime Minister Fumio Kishida declared a dire need for policies tackling the country's declining birth rate, calling it "now or never."
"Japan is standing on the verge of whether we can continue to function as a society," Kishida told lawmakers at the opening of this year's parliamentary session on Monday. "Focusing attention on policies regarding children and child-rearing is an issue that cannot wait and cannot be postponed."
In recent years, japan, a country with a population of barely 125 million has been facing a rapidly declining birth rate.
In 2022, the country saw a record low of fewer than 800,000 births. According to research published by The Lancet in 2020, at the current rate, Japan's population is expected to fall below 53 million by the end of the century.
To address the issue, Kishida argued to double the government's fund for child-related programs by June and revealed a plan to create a new Children and Families government agency, which is expected to begin operations in April 2023.
"We must build a child-first social economy to reverse the low birthrate," the prime minister said.
Although the country's government has previously attempted to implement similar policies and incentives to encourage childbirth, they so far have been met with failure.
As one of the world's most expensive places to raise a child, Japan's falling birth rates have been attributed to increasing living costs, more work and education opportunities for women, greater access to contraception, lack of inclusivity and individual freedom, corporate culture, and difficult economic conditions.
With one of the oldest populations in the world — second only to Monaco — Japan's growing senior population signifies a declining number of workers and a possibility of losing a fifth of its population by 2050.
So the question is, how do we address this issue, one that China is also struggling with?
Should we continue to over-populate the world simply to make economics stack up, to buy and consume more, and to waste more, or keep open jobs that are uninspiring?
Desired Outcomes
What Are You Trying To Achieve
Population control, or exploitation, is an interesting topic. Posted here to see what comes back.
That's an interesting question. What should success look like?
Requirements Needed To Progress
Different Thinking, Feedback, Public Awareness
Considerations & Next Steps
If you live in Japan, take a proactive step and put forward your ideas.
What's In It For Those That Get Involved
Something for the grand-children maybe...
Next Steps For Interested Parties
Do you have an answer to Japan's population problem? Then share it on Ideas-Shared.
Location or Impact of Ambition
Business Hours/Availability