A warm welcome from the founders: Ivar Ingimarsson and Bob Thompson.
"Welcome to a Better Future!"
Making something happen isn't easy. Discover how much easier, predictable, and beneficial things could be.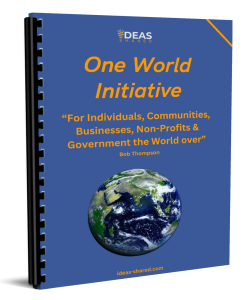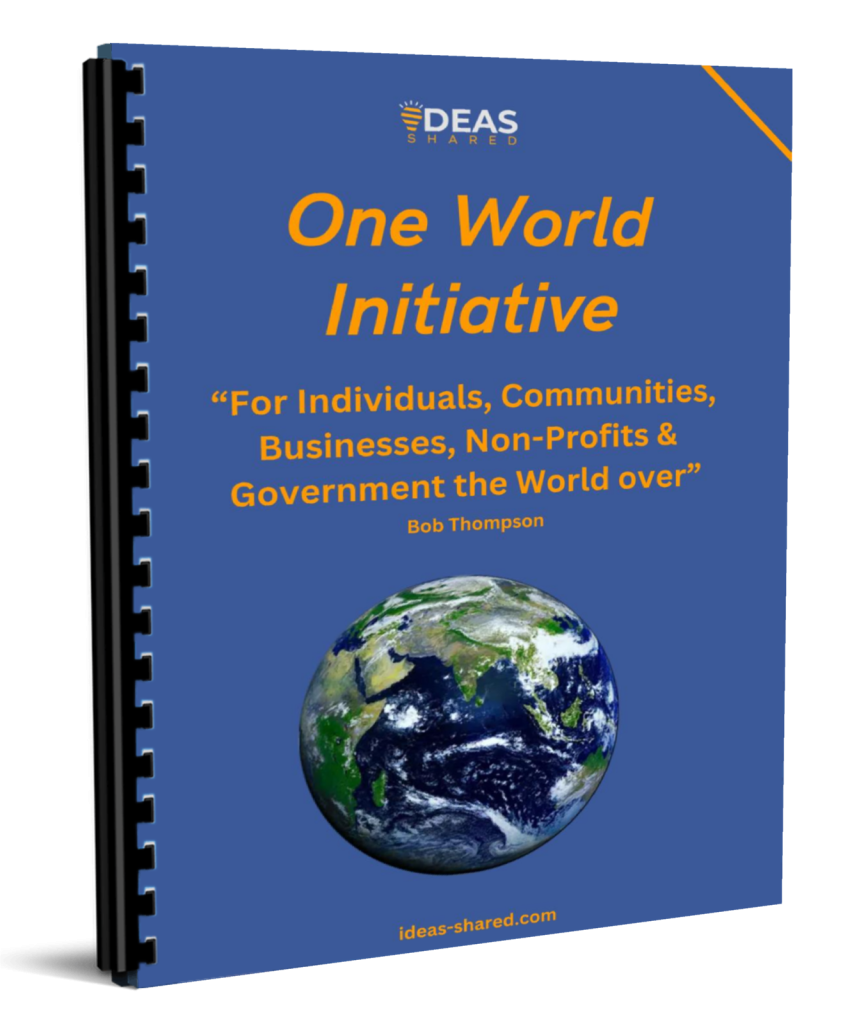 PDF | 19 Pages | 5935 Words
Get Your Copy of One World Initiative Today!
Unifying Divided Worlds: Witness how the "One World Initiative" bridges global divides.
Solving Together: Delve into how this movement tackles pressing global challenges.
Amplifying Every Voice: See how it empowers all, ensuring every voice is valued.
Digital Age Navigation: Grasp how it confronts internet challenges head-on.
Ambitions Unleashed: Explore the platform for realising personal and collective dreams.
Guiding Principles: Dive into the initiative's core values and objectives.
Driving Positive Change: Understand how it operates, empowering entities and individuals.
Dynamic Collaboration: Discover roles within its vibrant community.
Creating a Brighter Future: Join the mission for a more harmonious world with the One World Initiative.
Enter your email and we'll give you everything
We Facilitate Personal, Professional & Societal Change & Improvement
A plug-and-play platform and methodology for managing everyday activities that get results and take you to a better future.
On-Demand Ambition Realisation
Imagine a world where you never worry about how you're going to overcome adversity or take advantage of opportunities. Imagine that you have an instantaneous way to share your ambitions, ask for help, get help, and then take action with like-minded individuals and organisations to deliver the exact outcomes you want for every activity you choose to undertake.
Remove Ever-Present Waste & Inefficiency
End the despair of searching for help, support, and leverage needed to realise your personal, professional, and societal ambitions and goals, and hoping that your luck will change. No more wasting precious time and money to find something that works. It's time to grasp our platform and methodology to kick-start your ambition realisation agenda.
Take Control & Create The Legacy You Want
Successful people don't waste time wondering whether they should do something or not. Instead, they focus on action to develop ideas, overcome, frustrations, fix problems, and more. Take action, build your activity portfolio, realise your ambitions and goals, and become the individual and organisation you dream to be, and for whatever reason.
You are one of the very first… and today marks the turning point in your life story, just as it will for those who come after you. Embrace the opportunity, become part of a global movement, and years from now, you're going to look back and remember that this was the day you embraced a new way to realise your ambitions and goals. The pain of being alone, of losing hope, and praying desperately for something to happen, will all be a thing of the past.
Global Marketplace of Ambition
Share Your Ambitions, Goals, Ideas & Thoughts
Change The Status Quo With Everyday Activities…
Deliver Your Ambitions, Goals, Ideas & Thoughts
You're Invited to Contribute Locally and Globally
This opportunity is only for CARING and AMBITIOUS people and organisations who want to develop ideas, overcome frustrations, fix problems, and more with people you know, and those you've yet to meet. you may also be despairing of society and all that's negative throughout the world.
Obviously, using Ideas-Shared to change and improve our world will require effort, but if you're serious about getting involved, it's hard to express just how different your life and circumstances will look a year from now. Click the button below to choose an account type: