Ideas-Shared Case Study
We Decided. We Shared. We Did It.
Our Story
Several years ago, Ivar Ingimarsson had a strong desire to create an "ideas" website, but he had no clue about how to proceed. As a non-technical person, he became increasingly frustrated, unsure of where to seek guidance or how to bring his idea to life. Despite contemplating giving up multiple times, Ivar felt lost and without help. However, everything changed unexpectedly one day when he struck up a conversation with another parent named Bob Thompson outside his son's Infant School.
It turned out that they had shared interests, although they had been unknowingly passing each other by every day. That initial brief conversation quickly turned into a deep hour-long discussion, and suddenly all the pieces fell into place. They made the decision to create an online platform dedicated to ideas.
Ivar Ingimarsson and Bob Thompson, coming from diverse life experiences, had their perspectives greatly influenced by their discussions. They spent countless hours deliberating on how to transform their vision of an idea website into a tangible reality. But their aspirations didn't end there. They wanted their platform to inspire action and enable users to achieve their desired outcomes in personal, community, business, political, and environmental domains—to make a genuine impact in the world.
They debated extensively whether to focus solely on "ideas" or broaden the platform's scope to help individuals translate a wider range of thoughts into value and benefit. They explored ways to solve problems, offer solutions, and provide an outlet for frustrations.
Through perseverance and over 2,000 hours of effort spanning more than four years, they transformed their plans into a concrete manifestation. They built Ideas-Shared from the ground up, starting with nothing but an idea.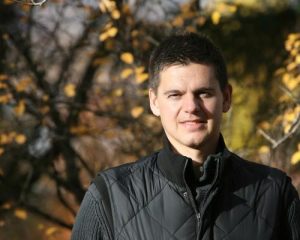 Key Takeaway
The key takeaway from their journey is that regardless of your ambition, you can set the wheels in motion for future success. It's as simple as making the decision to share your ambition and ask for help. You don't need money or a fully formed plan; all you need is the ambition itself and the courage to seek assistance.
They have streamlined the process, making it incredibly straightforward. To achieve your seemingly impossible ambition, you can join their Guided Ambition Realisation Platform and utilise their Intelligent Collaboration Methodology. This will help you transform your ambition into actionable strategies and achieve the outcomes you desire alongside like-minded individuals.
Undoubtedly, challenges will arise along the way—it's an inevitable part of the journey. However, if you possess the true desire and discipline to accomplish your seemingly impossible ambitions, you're already 75% of the way there. The proof lies before you. They have eliminated the guesswork and provided a structured process that you can follow.
Whatever ambition you have, you can set in motion the wheels for tomorrow's success. It's nothing more than a simple decision to share the ambition you have, and to ask for help.