Helping you achieve individual and collective goals to either remove pain, and/or gain pleasure dependent on the type of activity deployed.

Ideas-Shared facilitates the identification and delivery of personal, community, and business goals
To facilitate the delivery of member goals, Ideas-Shared has been designed with the end goal in mind… (that's your success somewhere)… using a combination of technology, and methodology.
It is a solution of two halves. The first is our online Software as a Service (SaaS) platform (think Facebook, LinkedIn, etc),… and the second is our 'Dream Team Builder Optimisation Model' or methodology that together power member thought and action. It also helps our members use their emotional and logical thinking to pursue and achieve important and urgent goals right across the spectrum of life.
Our Platform comprises the following functionality: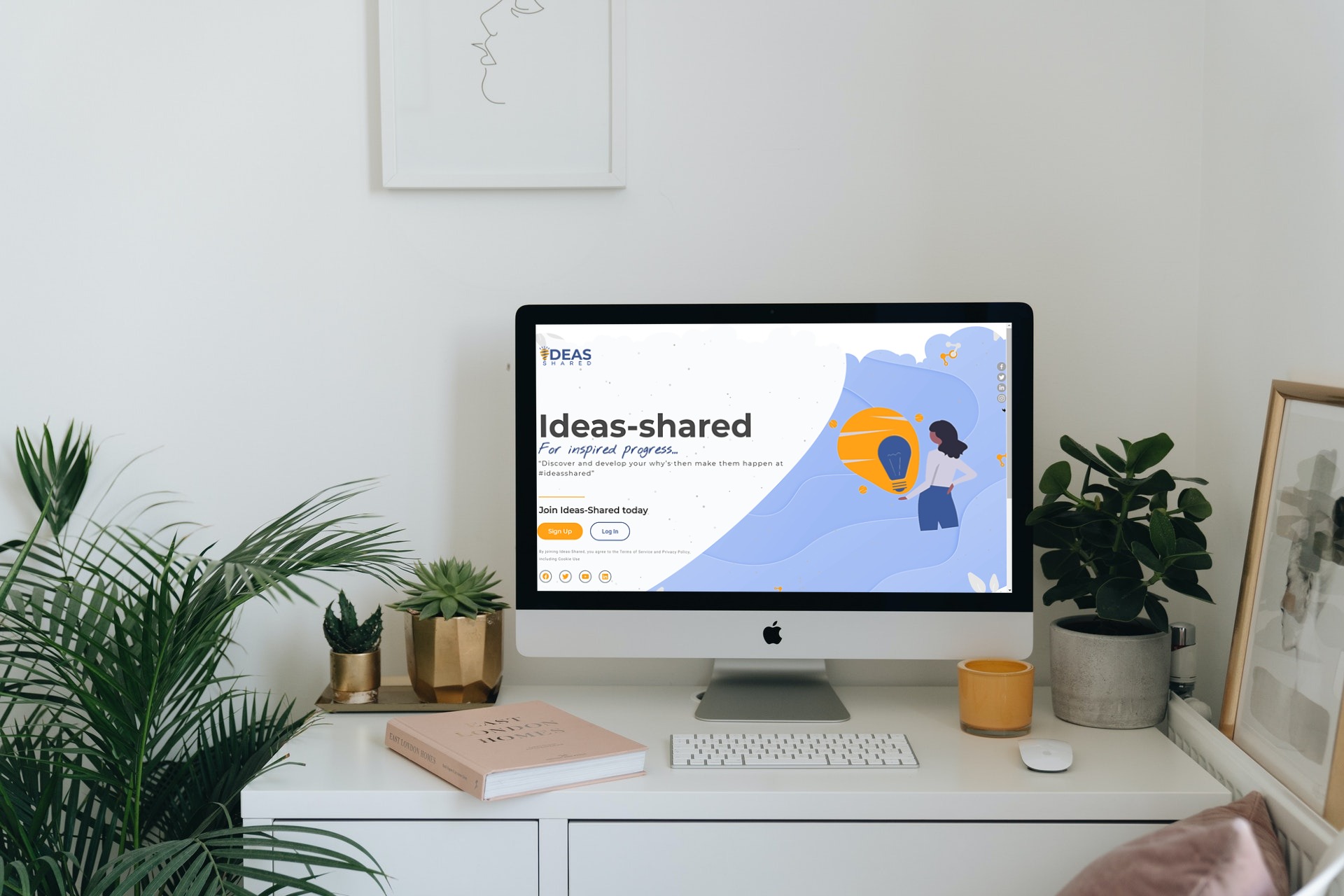 Our methodology is built around a dream team builder optimisation model
Acomprehensive, yet easy-to-follow roadmap for members who choose to pursue their dreams and goals with us.
The model looks like this:
IT + (IS + LP) = VB
Or put another way: Ideas and Thought plus (Ideas-Shared plus Leverage and Popularity) equals Value and Benefit.
We cut through the complexity of life to focus on creating value from sharing ideas and thoughts using an easy-to-remember 7 step process.
Use our tools and methodology when the only thing you really want to get something done!
Our methodology includes Life Skills refreshers… a Step-by-Step Guide… and powerful Self-Reflective Coaching Sessions. For those that want a deeper dive into the methodology, our well-stocked Library is a must-visit attraction.
Just come with an open mind, and a general outline of where you want to go, then let us facilitate your journey, as you share ideas, build teams, and get results!
You Decide What You Want to Achieve...
Set up within the platform are 18 Activity Listing Types that you can strive for… you select the desired outcomes you want to achieve
Primary Activity 7 'Idea and Thought' Activity Listings:
Primary Activity Usage Examples
 Examples of what you  can use Idea and Thought  Listings for include:
To help members identify opportunities to develop value and benefit, we have made available to all our members our '196 Ways To Make A Difference Using Ideas-Shared' eBook.
This is available in the Member Library.
Other Activity Listing Types
Additional to the 7 Idea and Thought Activity Listing Types are 11 supporting activity listing types:
On Ideas-Shared, activity listings can be linked to prior posts… here's an example:
Ideas-Shared is a versatile solution that brings like-minded people together to achieve all manner of results for themselves, communities, businesses, the environment, and lots more besides.
We've simplified the complex process of change and improvement, enabling people with similar interests to not just talk about it but to go do it. That is the real value of Ideas-Shared.
In addition to technology, and our Dream Team Builder Optimisation Model, we also provide Life-Skills Training, Online Coaching, as well as a comprehensive Member Library. Everything is designed to help you make a difference in the world, locally, globally, with the people you know, and those you've yet to meet.
More than 3 years in the making, Ideas-Shared is possibly the most advanced, yet easy-to-use idea-sharing platform on the planet…