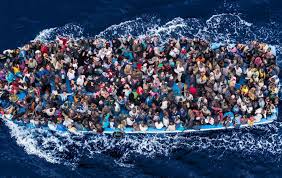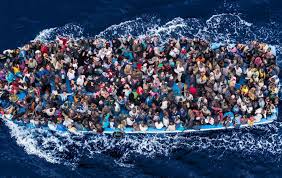 Address Refugee Crisis
This discussion listing is designed to galvanise the world, in support of an ambition that many of us have, and that is to stop or reduce the refugee crisis from escalating even more than it has already. The goal is to halt mass migration, and instead focus on rebuilding the many countries that have been ripped apart and systematically destroyed, for what? Only by rebuilding, giving people hope, and creating sustainable economies the world over will people be able to go back home, and thrive.
Ambition Detail
The global displacement or refugee crisis has reached unprecedented levels, with millions of individuals forced to flee their homes due to conflicts, persecution, and economic instability. This problem requires urgent attention and collaborative efforts from all stakeholders. This discussion aims to bring together interested parties to explore the challenges faced, brainstorm potential solutions, and delve into the alarming statistics that highlight the magnitude of the crisis. By fostering an open dialogue, we can collectively address the root causes, rebuild nations, and create sustainable pathways for displaced populations. Join us in this vital conversation and contribute to shaping a better future for those affected by displacement.

According to research published on June 20 by the United Nations High Commissioner for Refugees (UNHCR), the number of forcibly displaced individuals worldwide has reached a staggering 70.8 million. This represents an increase of 2 million people compared to the previous year and is the highest number recorded in UNHCR history. These statistics serve as a stark reminder of the urgent need for action.

As of November 2022, the United Kingdom faced its own challenges related to displacement. The statistics reveal that there were 231,597 refugees, 127,421 pending asylum cases, and 5,483 stateless persons residing in the UK, including recent Ukrainian refugees. Furthermore, government figures collated by the BBC show that in 2022, a total of 45,756 migrants crossed the Channel to Britain. These numbers shed light on the significant impact of displacement within a specific country and call for comprehensive strategies to address the situation effectively.

Rebuilding Nations: The group will explore strategies for rebuilding the countries from which individuals have been forced to flee. This involves discussing peace-building initiatives, economic development projects, and governance reforms. By addressing the root causes, we can create conditions that encourage individuals to remain and contribute to their communities.

Absorbing Displaced Populations: The group will examine the challenges and opportunities presented by absorbing displaced populations into developed countries. We will discuss best practices for integration, including language training, employment support, and social services. By sharing experiences and lessons learned, we can develop comprehensive approaches that ensure the successful assimilation of refugees.

Global Collaboration: Addressing the global displacement crisis necessitates collaboration among governments, international organisations, civil society, and the private sector. The discussion will focus on enhancing cooperation at regional and international levels, sharing resources, expertise, and coordinating efforts. By fostering collaboration, we can distribute the burden more equitably and develop innovative solutions.

Sustainable Solutions: The group will explore sustainable solutions that empower displaced populations and reduce their dependency on humanitarian aid. This includes initiatives such as education and skill development programs, support for entrepreneurship and job creation, and access to healthcare and essential services. By investing in long-term solutions, we can foster self-reliance and enable individuals to rebuild their lives.

Raising Global Awareness: Raising awareness about the displacement crisis is crucial to mobilize public engagement and support. The discussion will focus on effective strategies to increase global awareness, including media campaigns, educational initiatives, and public forums. By fostering empathy and understanding, we can generate a broader movement for change.

Join the Discussion & Help Fix The Problem:This discussion aims to bring together individuals, organisations, policymakers, and experts passionate about addressing the global displacement crisis. By participating, you can contribute your insights, experiences, and innovative ideas to shape meaningful solutions. Join us in tackling this pressing issue and making a difference in the lives of those affected by displacement.
Like This Activity?
We need greater action than Governments are taking already. We need to channel rebuilding throughout the world. if you think the same, then come and join this platform and let's change and improve this world, including the refugee crisis which the many leaders and politicians themselves clearly can't (or won't) fix!