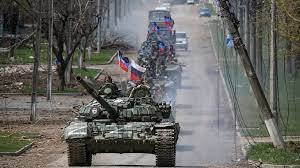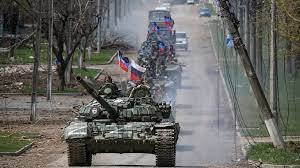 Stop Global Aggression
This is an important ambition that many other people probably have as well, and that ambition is all about stopping global aggression. The value and benefit of doing so are incalculable, this can save lives, stop whole communities and countries from being destroyed, and lots more.
Ambition Detail
The invasion of Ukraine by Russia is a step too far.

Mr Putin no longer deserves to be called a President, and he will be consigned to the history books as a bully and traitor to the people of Russia, and to humanity as a whole for this action.

The world doesn't want him or need him He adds no value to Russia, or to any one else. Not only do we need to see this tyrant behind bars, but we also have to consign this authoritarian thinking to the history books. All we can do now is collectively work together to ensure that he doesn't remain in power for long.

Leadership globally needs to be stronger than it has ever been because weak leadership is also part of the problem. A lack of previous resolve by many, and a lack of action, have precipitated these events.

Stopping global aggression is a complex matter, and we need answers, and action at every level.
Like This Activity?
Want to stop global aggression in all it's forms, then come and join our community, and let's see what happens... thank you!
Location
50, Khreshchatyk Street, Центр, Shevchenkivskyi district, Kyiv, 01003, Ukraine