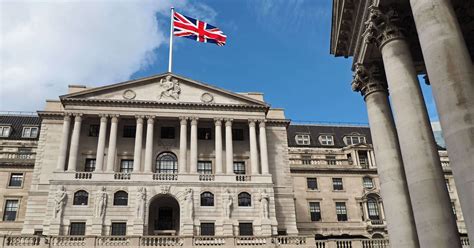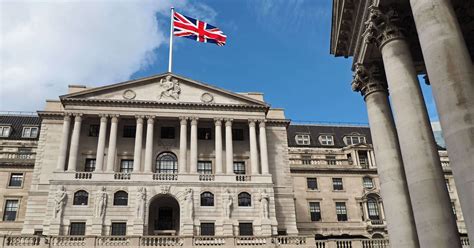 Rethink Banking
Our ambition, through this discussion listing is to prompt debate about what our banking system is here to provide the citizens of the United Kingdom. There's no doubt that many historical economic and political events and decisions have caused our country to stagnate, and leave us, the general population worse off, and pay the price. Maybe we should start to make the Banks accountable to the people, rather than us simply being there to fill their pockets and bonuses every year.
Ambition Detail
The recent statements (in 2023) from Bank of England economists regarding the declining living standards and persistent inflation in Great Britain has sparked a debate about the role of the banking sector in addressing these economic challenges.

It is evident that traditional banking practices and policies need to be re-evaluated to ensure a more equitable and resilient financial system. This question listing on Ideas-Shared invites you to engage in a discussion on rethinking banking and exploring ways to foster transparency, accountability, and economic resilience. Let's work together to bring about positive change in the banking sector!

Key Points

The Bank of England economist highlighted the need for the British public to accept their declining living standards to curb persistent inflation.

Another official from Threadneedle Street suggested that even if the Bank of England had acted faster on interest rates, it would not have been able to bring inflation under control.
The recent inflation crisis is described as the worst in almost half a century, impacting living standards in Great Britain.

Questions

1. Is the Banking model right or should there be wholesale change in how money and banking works in the UK?

2. How can we promote transparency within the banking industry to enhance public trust and ensure informed decision-making?

3. What measures can be implemented to hold banks accountable for their actions and prevent the recurrence of financial crises?

4. How can we encourage banks to prioritise the well-being of the public and contribute to economic stability, rather than focusing solely on their profits?

5. What strategies can be adopted to address the current inflation crisis and minimise its impact on the population, particularly in relation to wages and living standards?

6. How can we ensure that banking practices support small businesses and enable their growth, considering their crucial role in the economy?

7. What regulatory reforms are necessary to create a more resilient and sustainable banking system that prioritises long-term economic stability over short-term gains?

8. How can we leverage technology and innovation to foster financial inclusion, enhance accessibility to banking services, and empower individuals to make informed financial decisions?

9. What role should government policies and regulations play in shaping a responsible and customer-centric banking sector?
Like This Activity?
The current challenges in the banking sector demand our collective attention and action. By participating in this discussion on Ideas-Shared, we may be able to explore new ideas and perspectives to reshape the banking industry.

Together, let's prioritise transparency, accountability, and economic resilience in our banking system. Through thoughtful insights, innovative solutions, and constructive dialogue, we can drive positive change and ensure that the banking sector serves the best interests of the public. Join the conversation and be a catalyst for a more equitable and sustainable financial future!
Location
Bank of England, 8AH, Threadneedle Street, Cornhill, Walbrook, City of London, Greater London, England, EC2R 8AH, United Kingdom